A pioneer of global diagnostics – made in Finland
17.6.2022
As a company with strong roots in Turku, Finland, Uniogen is proud to announce that Abacus Diagnostica's GenomEra® products now carry the Finnish Key Flag Symbol, a valued and trusted symbol of Finnish origin.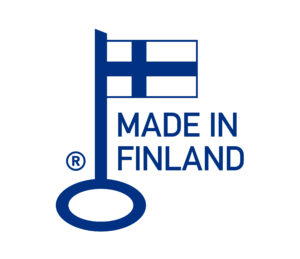 The Key Flag Symbol is awarded by the Key Flag Symbol Committee. It can be awarded to a product manufactured or a service produced in Finland. From customer's point of view the symbol represents values such as reliability, responsibility, and high Finnish quality.
GenomEra® CDX system provides simplicity, sensitivity, safety, and speed in molecular diagnostics without compromising the quality of results and reliability. This means both cost-efficiency and quicker and better care for the patients. You can read more about GenomEra® products here.
We have worked extremely hard to achieve this level of quality and reliability, so decorating GenomEra® products with the Finnish Key Flag Symbol is a milestone for us.
You can read more about the Key Flag Symbol here.